We're happy to announce the library has purchased a new e-Book for Art and Design called Play as Engagement and Communication thanks to the suggest for purchase function which features in our catalogue.
As some of you might know, we have populated the catalogue with e-Books which we believe would be of interest to our students. If you come across on of those, you have the option to Preview the book for 5 minutes and if you think it is of interest to your studies, you can Suggest it for Purchase and the librarians will then okay your request. This allows us to make sure that the e-Books we purchase are of relevance to our students and allows you to gets access to a book usually within 24 hrs of making the request.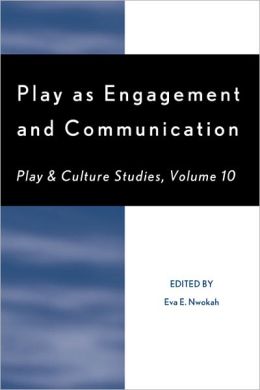 Play as Engagement and Communication by Eva Nwokah:
This multidisciplinary and varied perspective on play continues the stimulating and informative volumes in the Play and Culture Studies series. The primary focus of the papers in this volume is to reflect on the close relationship between play and the process of engaging and communicating with others in different contexts.