In 1972, artist William Furlong conceived and created the sound art magazine
Audio Arts
as a cassette-based audio magazine. The magazine ran for 33 years and had 24 volumes in total, each of four issues, alongside more than 60 supplements.
Audio Arts
focused on documenting contemporary artists' work by recording their voices, usually done in close proximity to their work. It developed over time to include interviews with artists and curators, artists commenting on their work, documentation of major art events, collaborations between artists, sound performances and other sound works. Total contributions feature more than 900 individual artists including Joseph Beuys, Ian Breakwell, Tracey Emin and Andy Warhol.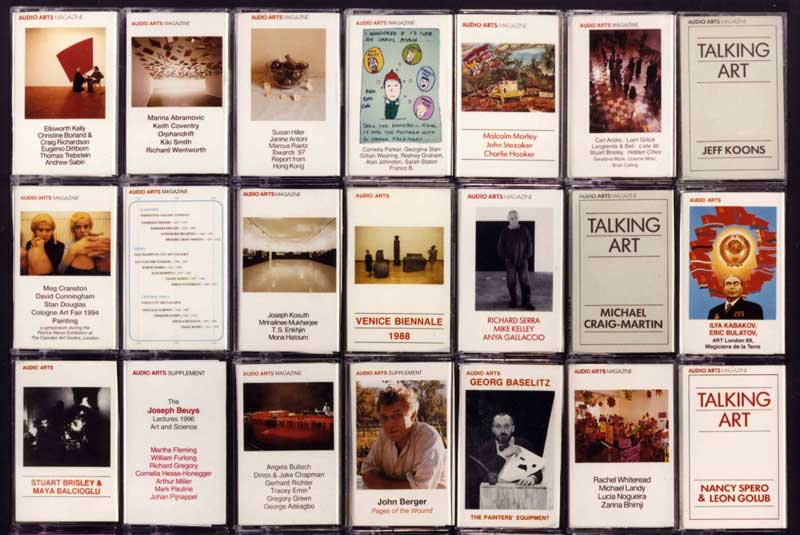 The GSA Library used to subscribe to
Audio Arts
and held the tapes as part of its collection until the medium of the audio cassette became obsolete and was no longer accessible to the library's patrons. We're happy therefore to announce that Tate have now acquired and digitised the entire archive of
Audio Arts
, making it available to everyone online.
You can access the entire
Audio Arts
archive
here
and watch this
video of William Furlong
to find out more about his reasons for starting the magazine and how it was produced.